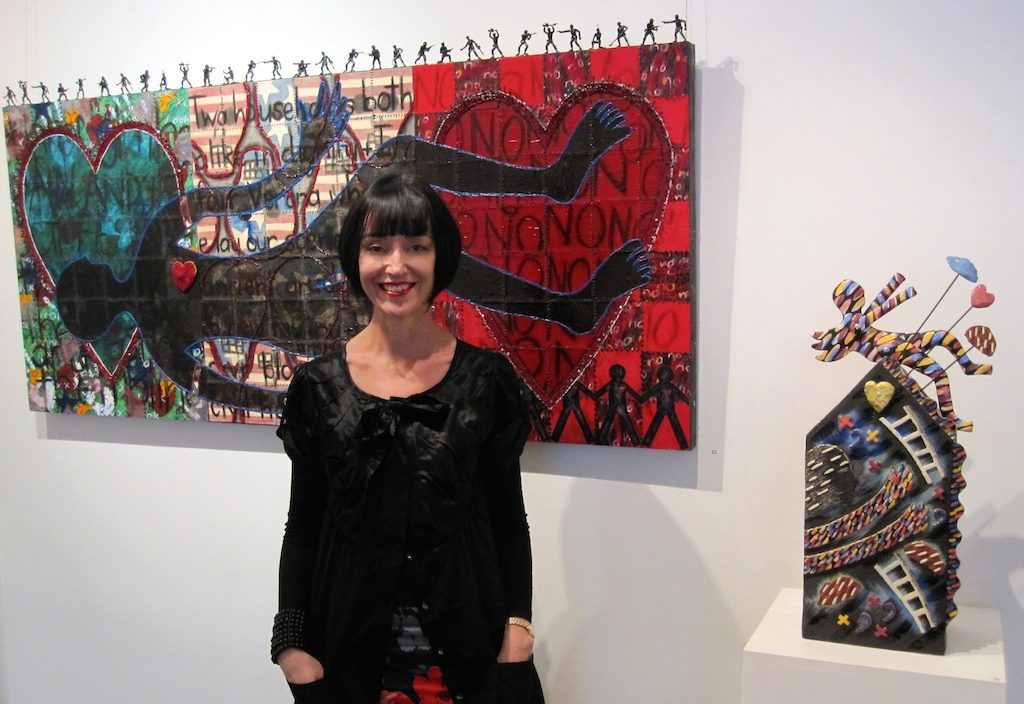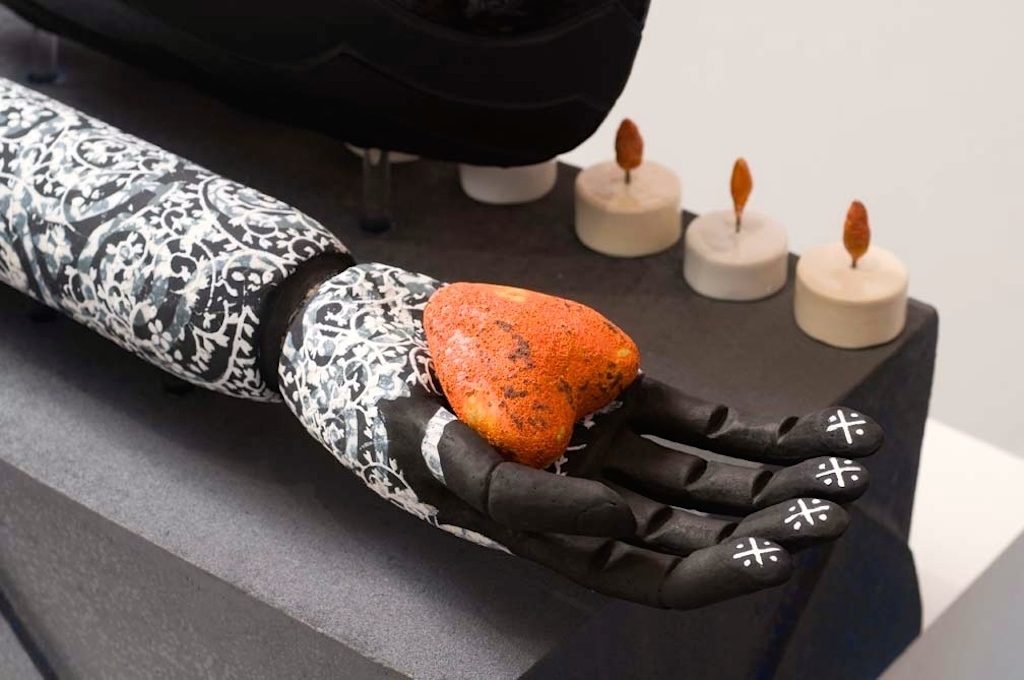 "Don't be satisfied with how things have gone for others. Unfold your own myth. " Rumi
Katrina has been a practicing artist and teacher since 1983. She has taught secondary art for 10 years and private art classes for primary school children for 15 years.
Katrina is also a certified teacher in "The Color of Woman" method of painting. Color of Woman is a step by step painting method based on intentional and intuitive practices. This school was developed by American artist and teacher Shiloh Sophia McCloud. Katrina studied with Shiloh Sophia in 2013.
As an Art Practitioner, Katrina has won several art awards including the Churchie Emerging Artist Sculpture Award and has work represented in Art Collections such as the Queensland Art Gallery, The Gold Coast Centre Art Gallery and the QUT Art Museum. In 2010 her work was represented in the Blake Directors Cut Exhibition in Sydney.
As an Artist /Teacher Katrina believes that it is important to "practice what she preaches.''
"By delving into my own creativity and expressing this through image, story and heart, I can intimately share this experience with my students and contribute to the process of their own creative development, intuitive exploration and ultimately their own heart and soul journey."
Biographical Statement
Born 1962.
Secondary Education- All Hallows' School.
Studied Teaching at QUT, Kevin Grove, Brisbane.
Teacher of Art, All Hallows' School, Brisbane, 1983-1993.
Private Art Tuition, 15 years experience.
Art practitioner and exhibiting artist, 1982-2014.
Art represented in private collections and galleries including
the Queensland Art Gallery and the Gold Coast City Art Gallery.
Curriculum Vitae
2017 – Spectrum: Colour Clay Collect, Makers Gallery Brisbane
2013- "Color of Woman" Teacher Training
2011- White Canvas Select, White Canvas Gallery, Fortitude Valley, Brisbane
Watermark, Fusions Members Exhibition, Brisbane Institute of Art
Morton Bay Art Award, Pine Rivers Art Gallery
2010 – Blake Prize Directors Cut Exhibition, Sydney
2005 – Tea Party, Craft Queensland, Fortitude Valley, Brisbane
1996 – John Paul College Ceramic Awards, John Paul College, Brisbane
1994 – John Paul College Ceramic Awards, John Paul College, Brisbane
1992 – John Paul College Ceramic Awards, John Paul College, Brisbane
1990 – Decorated Clay, Queensland Art Gallery, Brisbane
1989 – Gold Coast International Ceramic Art Awards, Gold Coast Art Gallery
Artlife, Sanctuary Cove, Gold Coast
Churchie Exhibition for Emerging Art, Anglican Church Grammar School, Brisbane
Our Language is Vision, Craft Council of Queensland, Brisbane
Opening Exhibition, Savode Gallery, Brisbane
1988 – Gold Coast International Ceramic Art Awards, Gold Coast Art Gallery
1987 – Ceramics Towards 2000, Queensland Potters Gallery
Ceramics Towards 2000, Queensland Regional Tour
1986 – Katrina Woodland and Robyn McAuliffe Ceramics Exhibition, Queensland Potters
Gallery, Brisbane
1983 – Warana Festival Ceramics Exhibition, Brisbane
1982 – Westpac City of Brisbane Ceramic Awards, Brisbane
Awards
1989 – Churchie Exhibition for Emerging Art, Wilson Group Award for Ceramics, First Place (with Stephen Baxter)
Gold Coast International Ceramic Art Award, Acquisition
1982 – Westpac City of Brisbane Ceramic Award, Second Place
Represented in Collections
1992 – Queensland Art Gallery, Brisbane
1989 – Gold Coast City Gallery, Gold Coast
1987 – Savode Gallery, Brisbane
1987 – Queensland Potters Gallery, Brisbane
1986 – Queensland University of Technology, Brisbane