"Imagination is everything. It is the preview of life's coming attractions."
Albert Einstein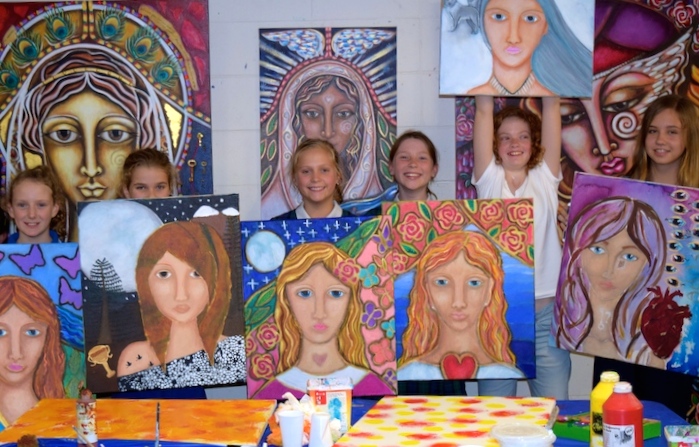 Art Classes for Children – Sunshine Coast
Katrina specialises in Art classes for Children aged 7 and up on a term basis as well as Holiday Art Programs and Art Birthday Parties.
Students at Red Door Art Studio are able to engage in a highly diverse range of creative activities including painting, drawing, assemblage, sculpture, printmaking, collage and ceramics. This variety of activities is rarely available in other art schools.
Each term Children undertake projects which last for 2 -3 weeks. Each activity is theme based and explores a variety of media and techniques. All activities focus on the development of core skills in design, composition and the manipulation of media and materials.This approach ensures that children leave with high quality finished art work. As well as competence in technique and media students are encouraged to also delve into heart based concepts and initiate intuitive and creative responses.
SCHOOL HOLIDAY ART WORKSHOPS – December 2021
QUIRKY CRITTER POTS: CLAY WORKSHOP
Come and celebrate FUN and nature at my Ninderry Art Studio as we delve into creating our own mythical and magical Quirky Critter Pots. This is a wonderfully tactile experience as we roll, shape, mould and sculpt our clay into fantastical quirky critter vessels. These pots make stunning planters for all sorts of nature bounty! Come let the mountain inspire you!
Places are limited to only 10 places.
All materials will be provided. Bisque and Glaze Firings are included in the cost of the class.
Attendees must be age 7+. Teens, adults and family members are also welcome.
Date : Wednesday 15th December 2021
Time : 9.30 am – 12.30pm
Class fee : $65.00 per person.
BYO : morning tea and water bottle.
BOOKING & PAYMENT: If you are interested in securing a place for your child it can now be done through the booking link below
Read Terms and Conditions before booking
For inquiries email katrinawoodland@hotmail.com or contact Katrina on 0413058307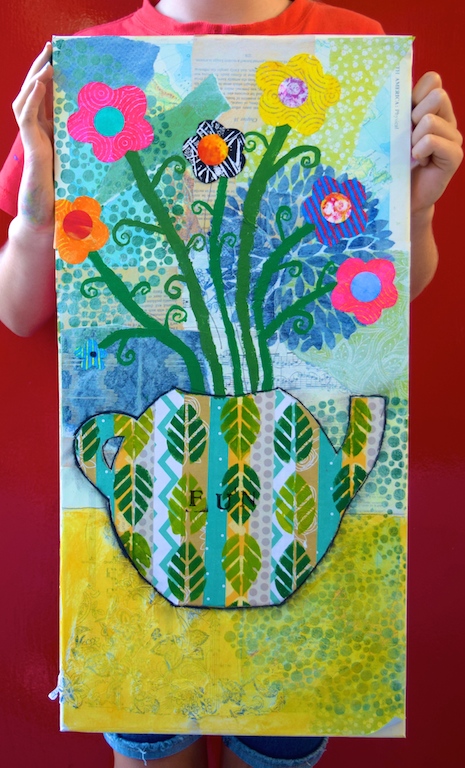 Terms and Conditions
Course fees
When booking a course full payment is required by online booking in order to confirm your place in a course.
Cancelations
Refunds are not available for cancellations within 14 days of commencement of courses.
Absenteeism
If a class or classes are missed unfortunately students will not be entitled to a discount or 'make-up' class.
Punctuality
Parents are asked not to drop children to class earlier than 10 minutes before the start of class and to ensure children are collected promptly at the end of the class.
Occupational Health and safety
Please notify me if your child has an existing medical condition, allergy or disability that may affect their participation in class. Parents are also requested to provide emergency contact details and must be contactable during class times in the event of an emergency. Parents are also advised not to bring sick children to classes.
Behaviour Guidelines
As this is a private art class all children are expected to follow directions and to work without disrupting the class or other children. If a student is unable to behave accordingly we may need to speak to parents about their child's suitability to continue participating in class. In the event that a child is asked to not continue the class a refund will be provided for the remainder of the Term.
Class Cancellation
In the event of a class or classes being cancelled parents will be contacted to organise an alternative class or a refund.